There are many types of hearing aids available including completely invisible aids to hearing aids custom molded to fit in your ear, to the familiar behind the ear hearing devices.
Rechargeable- Gone is the need to change your hearing aid battery every week. Rechargeable is hereand it is awesome! Simply place them in your charger while you sleep and when you wake up they are fully charged and ready for the day ahead of you.
Many hearing aids can be paired to your smart phone to allow for hands-free phone calls or music streaming. You can even pair to your TV! These devices often work with apps so you can use your phone as a remote control and even connect to other technologies. Most of these models are the RIC style but other styles are becoming available.
Hearing aids will not restore your hearing but they can amplify sound to help improve your hearing. Schedule a hearing aid consultation with one of our audiologists and learn about the types of hearing aids available and what is recommended to best suite your hearing needs.
Which type of hearing aid is right for you?
Receiver-in-Canal (RIC)- The most common style of hearing aid around the world. The RIC style is the most versatile because the speaker sits inside of the ear canal allowing for a natural sound quality. Because the speaker is external, the power of this hearing aid can be changed to accommodate changes in hearing.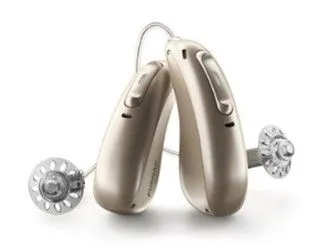 Behind the Ear (BTE)- Typically for severe to profound hearing losses, a BTE hearing aid is more powerful. They can be used with a custom earmold or a slim-tube depending on what is required for the patient.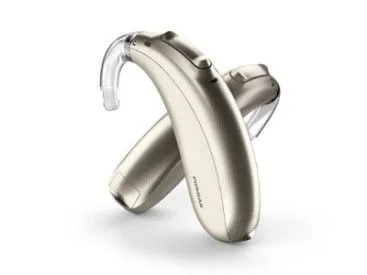 In-the-Ear (ITE)- Made from an impression/cast of your ear, a custom hearing aid fits your ear perfectly. Most are made of acrylic but one manufacturer makes certain models from titanium. The size that is most appropriate depends on the power and features that you require to succeed and the shape of your ear canal.